Haunted House Ticketing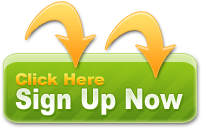 Being the owner or operator of a Haunted House or Halloween related event, you have a couple choices when it comes to finding a Ticketing/Box Office solution for your attraction. Should you just print hard tickets, purchase your own ticketing software, try to sell your tickets yourself on your website using PayPal or use a full ticketing service?
Anyone can sell your tickets, but what else are they doing to help grow your business?
When it comes to your Haunted House, this is one time a year that you DO NOT want to just settle but you should look for the best solution for you. Purchasing preprinted tickets, you always run the risk of running out of tickets or order way too much which is just wasted money. If you are thinking of going the route of purchasing your own software, then you have to worry about upgrades, computers working and everything else. Trying to sell the tickets yourself over PayPal can cause your Box Office employees more headache of having to find the names on a print off, mark them off and then wonder if they used the tickets on a previous day. The best solution for your Haunted Attraction is to use a full service ticketing company but there are so many to choose from, you need a full service ticketing company for your Haunted Attraction that wants to do more than sell your tickets online and provide you with a Box Office solution.
StubWire wants to help take your Haunted Attraction to the next level and help build your social networking profile and presence the most profitable way for you. We have a dedicated team devoted to learning the DO's and DON'TS of Social Network and we will put our knowledge to work for you. Think of the benefit of having everyone attending your Haunted Attraction joining your Social Networking profile so you can see your exact demographics and notify everyone of instant discounts if your Haunted Attraction is experiencing a slow day.
StubWire is bringing the future of Halloween and Haunted House event ticketing to you with NO COST to you, no service fees for cash transactions and low service fees for credit card transactions.